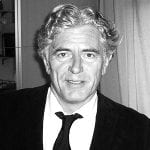 FaceAvant PLV is a French based Point of Sale Advertising company. FaceAvant specializes in the design and manufacturing of all different kinds of POS displays and retail merchandising fixtures.
Faceavant PLV was created by Steve Haynes who has spent over 20 years working in major companies in Europe and managing large scale projects with International companies like Estee Lauder, L'Oréal, Longchamp, Groupe Clarins, Lierac, Sony, Microsoft, Philips, P&G, Henkel, Givenchy, Editis, L'Occitane etc…
For International companies wishing to design and produce POS and merchandising fixtures adapted to the European market :
FaceAvant PLV can advise and accompany you on your global POS strategy.
Faceavant PLV is capable of adapting your designs to the European market or can create new designs from scratch.
Faceavant PLV can manufacture POS displays and retail merchandising fixtures in quantities between 50 to 10 000 units in all materials (plastic – injection moulding, vaccum forming, metal, wood, cardboard etc..).
Portfolio FaceAvant
no images were found